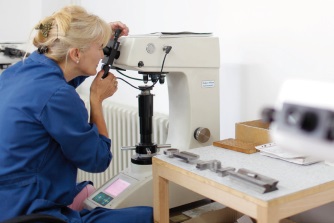 Who we are
PPU (Prvi Partizan) is one of the oldest, largest and most versatile ammunition manufacturers in Europe. Our factory is located in the city of Uzice in southwestern Serbia. We have been manufacturing ammunition since 1928 and currently we supply ammunition to the armed forces and police of Serbia as well as many other countries. In addition to that, we also produce sporting and hunting ammunition,
The quality of our products is always our priority and to that end we utilize only the most modern equipment and machinery. Through years of research and innovation we managed to develop a wide assortment of ammunition, which will suit the needs of the most particular users.  Thanks to rigorous quality control and precise workmanship we deliver highly reliable ammunition with high performance characteristics.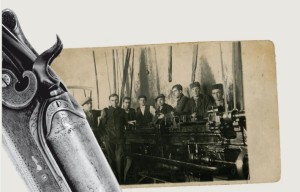 Our history begins in 1928 when the first plant open under the name of "Ammunition Factory of Uzice" (FOMU).  In the beginning the factory manufactured numerous, now obsolete, calibers, including Central 7mm, Serbian Nagant 7.62mm, Montenegrin Nagant 11.2mm, Russian Nagant
7.62mm, Velodog 5.6mm and special hunting cases for smokeless powder. During this period the factory manufactured single and double barrel hunting rifles in 12, 16 and 20 gauges. In subsequent years manufacturing began of 7.9mm military rifles and ammunition for 9mm government handgun.
The factory was severely damaged several times during WW2, but was always rebuilt and continued functioning. In that period the factory got a new name – Prvi Partizan and became government owned. During the 1970's new facilities were built which enabled increased output and the introduction of new products. A brand new facility was completed in 2013 and we now utilize the most modern technologies and equipment in accordance with the highest standards.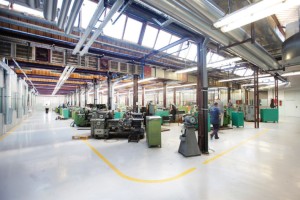 Throughout our history we have continuously widened our assortment and successfully kept up with changing trends and technology. We have always kept in mind the wishes and needs of our ever- increasing number of customers. Thanks to continuous innovations and timely transformations, we have established ourselves as a modern company enjoying a high reputation in the industry.
Today we manufacture more than 160 types of rifle and handgun ammunition and our offer includes a wide variety of superior quality products such as:
SPORTING AND HUNTING AMMUNITION
BLANK AMMUNITION
MILITARY AMMUNTION
MACHINES AND TOOLS FOR THE MANUFACTURE OF AMMUNITION
Etc.
Our manufacturing philosophy combines exceptional quality control standards with innovation and a customer oriented approach. In order to ensure a superior quality of our products, we have established a meticulous Quality Management System (QMS) in accordance with the internationally recognized ISO 9001:2008 and SORS 9000/05 standards.
Maintaining superior quality is a crucial factor in our success. Through the consistent application of our QMS in all stages of the relationship with our customers; from understanding their needs to the final delivery of our products, we strive to achieve the most important component of our success – 100% customer satisfaction.
Our manufacturing philosophy is based  on high standards. In order to ensure the highest quality of our products we have established a quality control system in accordance with the internationally recognized ISO 9001:2008 and SORS 9000/05 standards.
High quality is the most important factor of our success. We achieve this by the consistent implementation of QMS management systems is all phases, from the recognition of customer wants, planning, supply of raw materials, manufacturing, quality control to the final delivery of our products and the satisfaction of our customers.